Visit The Irish Store for a wide
variety of beautiful handmade Irish goods!



Gourmet Food Shops





Choose from an assortment of Irish gifts, celtic jewelry, collectibles, and clothing!






Collectible Teddy Bears Figurine


Shop virtually anytime, anyplace.
| | | |
| --- | --- | --- |
| | | |
| 15-inch Goodluck | Singing & Dancing | 15-inch Shamrock |
| Bowtie Bear | Irish Leprechaun | Sweetheart |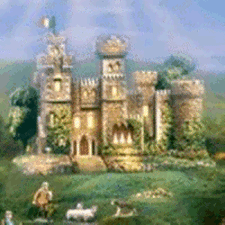 Collectible Irish
Village
Spring's Top 50 Product Search Terms:
Athletic Apparel • Auto Care • Barbecue Grills • Bicycles • Bodybuilding • Building Materials • Camping Gear • Cleaning Supplies • Clothing • Fishing Gear • Fitness Equipment • Furniture • Garden Plants and Seeds • Gardening Supplies • Gazebos • Golf Equipment • Hiking Gear • Home Decor • Home Improvement • Hot Tub Supplies • Hotel Reservations • Insect and Pest Control • Landscaping Supplies • Lawn Mowers and Tractors • Luggage • Motorcycle Accessories • Nutritional Supplements • Office Equipment • Outdoor Games • Patio Furniture • Pet Care Supplies • Picnic Baskets • Play Houses • Pool Supplies • Portable Electronics • Power Tools • Prom Dresses and Tuxedos • Rental Cars • RV Accessories • Scooters • Shoes • Shorts • Storage • Sunglasses • Sunscreen • Swimwear • Swingsets • Trampolines • Travel Accessories • Wedding Attire

Click here for today's  

 Shipping & Special Savings

coupons!
Alphabetical Directory of Stores
0123456789 A B C D E F G H I J K L M NO P QR S TUV WXYZ
Click here, for mall information.
Really Big Mall and Really Big Store are trademarks of RBMC (Really Big Mall Company).  All page content is copyrighted 2016 by RBMC.  All store names and logos are trademarks owned by their respective companies.  When you click on a store's link, you have left the mall's domain. While we try to be careful about the quality of the stores we present, RBMC is not liable for any transactions that occur outside the mall's domain.  Please let us know immediately if you are in any way dissatisfied with any of the stores listed at this site.
©1999-2016 Really Big Mall Company, Inc.